R.J. Riquier – Your North Eastern Connecticut Heating Specialists
From gas leak detection to installing a new heating unit R.J. Riquier has you covered. No matter how big or small the job is our professional staff will give your job a personal touch.
CONNECTICUT HEATING SERVICE AND SYSTEM INSTALLATION
Connecticut winters can be brutal especially if your home is not heated properly. At RJ Riquier we specialize in heating solutions that are efficient and affordable.
Is your furnace more than ten years old?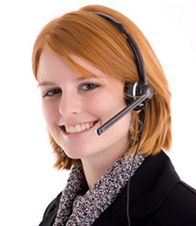 Do you feel that your current  heating solution is not keeping your house warm enough?
Are you looking for a more efficient way to heat your home in the Windham, CT area?
A new gas or oil furnace can make your home heating up to 30% more efficient.
That is ALOT of warmth!
At R.J. Riquier We Can:
Repair, install and sell heating systems
Provide detection & pressure testing for natural & LP gas units
Repair, install and sell water heating systems
And much more!
THE LOW DOWN ON GAS VS. OIL
Choosing between gas and oil heating is going to depend on many different factors including your personal preference along with your budget. Both your short term and long term budget goals will need to be examined. Typically, gas furnaces will have up to a 10% higher heating efficiency rating than an oil furnace. However, an oil furnance is going to cost up to 25% less than a gas furnace.  This along with many other factors will determine which solution is best for your needs.
WHY CHOOSE RJ RIQUIER:
Friendly, Professional & Courteous Staff
Free Estimates
Emergency 24/7 Service
Local, Licensed & Insured Technicians
At RJ Riquier, we will work with your budget, listen to your heating requirements and go over the best solutions with you one on one.
Call RJ Riquier at 860.423.0677 today to speak to our professional staff about a more efficient heating solutions.
From office buildings to homes, our friendly staff can provide you with a heating solution that will keep you warm in Connecticut's harsh winters at affordable price.